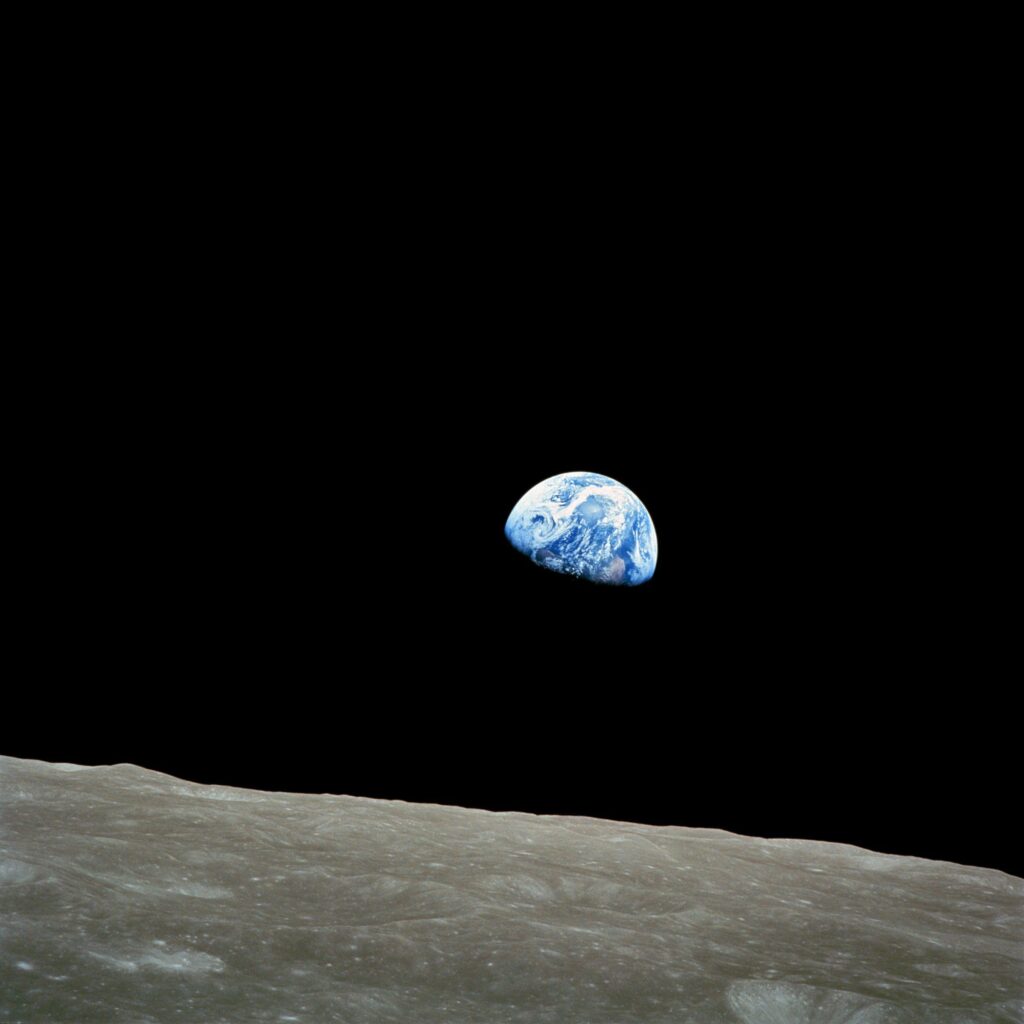 In Genesis, the fifteenth chapter, God appeared to Abram. It reads, "
And he brought him outside and said, "Look toward heaven, and number the stars, if you are able to number them." Then he said to him, "So shall your offspring be." And he believed the LORD, and he counted it to him as righteousness.
There are two ways that men and women understand life. One is "under the sun," which is an evaluation of life that does not account for God's presence, power, and promises. The other is the "above the sun" perspective which is informed by the revelation of God's presence, power, and promises to his people. Psalm 73 is a great example of how we can in one day go from understanding the day and our lives from a purely "under the sun" perspective and then transition to an "above the sun" perspective. Life viewed from these two perspectives is one of the great themes of Ecclesiastes (our current series).
Several thousand years ago, in the verses quoted above, God gave Abram a wonderful "above the sun" perspective. Abram's "under the sun" perspective looked bleak. He and his wife were elderly and childless and God's promises from the past didn't seem like they could come true. God had promised to make a great nation from Abram.
You know. God did give Abram children and grandchildren, but the true children of Abraham are identified in Galatians 3:29, "And if you are Christ's, then you are Abraham's offspring, heirs according to promise."
The children that would be more numerous than the stars were all those who are in Christ. Are you in Christ? If you are in Christ, you are unlike the rest of the world in one particular way: you are free through faith in Christ. See the passage from John 8:
34 Jesus answered them, "Truly, truly, I say to you, everyone who practices sin is a slave to sin. 35 The slave does not remain in the house forever; the son remains forever. 36 So if the Son sets you free, you will be free indeed. 37 I know that you are offspring of Abraham; yet you seek to kill me because my word finds no place in you. 38 I speak of what I have seen with my Father, and you do what you have heard from your father."
Being a physical offspring of Abraham (v37) didn't make men free. The physical offspring of Abram in John 8 actually wanted to kill Jesus. They were acting in accord with their purely "under the sun" perspective that refuses to acknowledge, love, and worship God. In Jesus, God came near and those enslaved to sin practiced sin: attacking God.
If you are a slave, you attack God. Only a free person in Christ, a spiritual child of Abraham would ever use the freedom he or she has to worship Him, If you find yourself worshipping Jesus with God's people this Sunday, don't take for granted that you are there based upon your own strength, merits, or wisdom. Each of us who gather to worship Jesus were once enslaved to sin and practiced sin only. Those who are free, worship Jesus in spirit and truth and joy of their own choice because Jesus set them free. Why are you there? The answer is Jesus. But specifically, your participation in worship is a fulfillment of the promise that Abram was shown in the stars thousands of years ago across the globe that night in Genesis 15. To have that perspective on your life and its meaning, one has to go "above the sun." We receive that perspective when Jesus lifts us up to commune with Him in corporate worship each Sunday at Trinity Presbyterian Church.
If you find yourself with us, worship the Lord, thanking him for freedom in Christ because of Christ's promise, power, and presence with you.
But if you find yourself avoiding worship of Jesus, you should truly ask yourself if you are free at all. Your actions would appear to be enslaved to someone or something else. What is it? Who is it? Who is your master? Ask Jesus to set you free!
Consider that Abram saw a vision of a multitude of stars (Genesis 15:5) representing his offspring. John the apostle who saw heavenly visions recorded in the Book of Revelation saw another uncountable number, the fulfillment, not stars, but free people…
"After this, I looked, and behold, a great multitude that no one could number, from every nation, from all tribes and peoples and languages, standing before the throne and before the Lamb, clothed in white robes, with palm branches in their hands, and crying out with a loud voice, "Salvation belongs to our God who sits on the throne, and to the Lamb!" -Revelation 7:9-10
How does one identify a free person? Worship of Jesus. One clear distinguishing mark that sets a free person apart from a slave is that only a free person worships Jesus. A free person discovers over the course of his life and fully when he has a completely "above the sun" perspective (see Revelation 7:10) that God sovereignly freed him from his sin, "Salvation belongs to our God!"