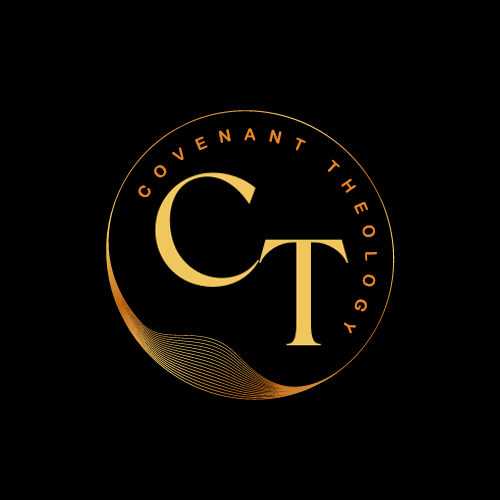 At Trinity Presbyterian Church, we are energized by covenant theology. We long to share covenant theology with Oklahoma as we gather and perfect the saints for God's glory. Join us in Daily prayer this week for our Church's Covenant Theology Conference. Dr. Mark McDowell from RTS-Dallas will be speaking this year!
We eagerly anticipate the Covenant Theology Conference hosted at the University of Oklahoma on Saturday and our meeting place on Sunday morning.
We acknowledge that no revival has ever occurred without intentional, fervent, corporate prayer. Therefore, let us enter into a week of concentrated prayer as our church hosts its first covenant theology conference.
Monday our focus is on: Gathering.
Gathering the saints is one of the dual purposes of our particular church and the "big C" church (see Matthew 28:18-19). We seek to be an instrument whereby God gathers his elect.
Some specific suggestions related to praying for gathering:
1- May some who attend the covenant theology conference be compelled to join the church and receive all the blessings of covenantal fellowship and membership.
2- That God will call some to receive the initiatory sign of the covenant: baptism. This is one of the dual purposes we exist, so it accords with God's will to ask the Lord to draw men and women to baptism through the conference as an instrument.
3- That each day the Lord will place people on our hearts and place us in their paths so that we can invite them to the conference. This will be the single most effective way to gather people. Studies reveal that most non-church attending folks in Oklahoma will politely accept a sincere invite to church.
4- While God sovereignly ordinarily works through secondary means, we can also pray that He brings someone through no secondary causes whatsoever. In our eyes, these guests will be gathered in what appears to be "random," but nothing is beyond God's providence, in which He is free to work, with to without secondary causes.
5- That any flyers, social media posts, newspaper and website posts, etc. will be seen and received.
6. Those are a few ideas. You might also take a moment in your daily readings to meditate upon a passage of God's word and ask the Lord to bring to mind other relevant prayer needs related to gathering. For example, you may be reading through a passage in Revelation or 1&2 Thessalonians regarding the work of Satan seeking to hinder the church. You might consider praying that God would frustrate any supernatural, demonic power that would seek to undermine someone being gathered to the risen Christ and His church via this conference.
7. Consider ending your daily prayer by powerfully acknowledging and confessing the glory of Christ, something to the effect, "And there is surely one King, and His name is Jesus, who is the Christ, of whom death could not keep him down. He is surely able to reign and dispense his blessings to his covenant people this weekend! In his name we pray, Amen!
Thank you for participating in this ministry of Trinity Presbyterian Church of Norman!
Schedule:
Saturday:
5:15-5:30 Registration.
5:30-7:00 pm Lecture and Q&A on Saturday at the Memorial Union, 2nd Floor, 700 Asp. Park in the garage just North of the building or on the street to the east of the building. There are elevators and stairs inside the building to take you to the meeting space.
Following the lecture, all are invited to walk over with us to Pepe Del Gado's on campus corner for informal conference activity.
Sunday:
Sunday School with Dr. McDowell, 9:30-10:15 428 W. Lindsey.
Worship with Dr Mark McDowell preaching, 10:30-Noon.
Lunch at 428 W Lindsey, following the service.