4 Rejoice in the Lord always; again I will say, rejoice. 5 Let your reasonableness be known to everyone. The Lord is at hand; 6 do not be anxious about anything, but in everything by prayer and supplication with thanksgiving let your requests be made known to God. 7 And the peace of God, which surpasses all understanding, will guard your hearts and your minds in Christ Jesus.

Philippians 4:4-7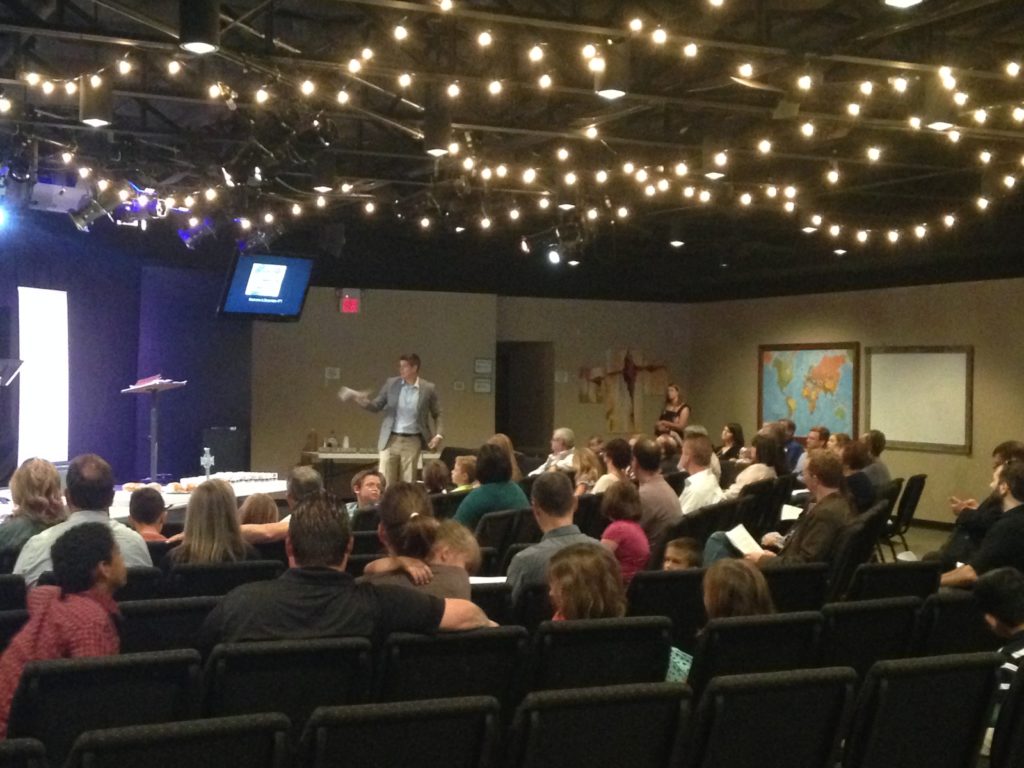 Our culture, which has been labeled one that is moralistic, therapeutic, and deistic, is experiencing a pandemic. A pandemic is a disease that is prevalent over the whole world. Moralism is the conviction that people receive blessings or curses in their lives based entirely with respect to how well or poorly they have behaved in regard to a standard. Those who believe in moralism might speak of karma or be called legalists. Therapeutic people are those who value feeling overall–how it makes me feel trumps belief or actions and a thing's usefulness for how it makes one feel determines its value. Deism is the belief that if God exists, he has merely set up the cosmos and it functions according to certain principles. God, however, is far removed from the universe and its inhabitants. I've learned in this pandemic that is set in the greater context of a culture that is has been aptly described as moralistic, therapeutic, and deistic…many things. What have you learned? I've learned and am learning the following…
I am learning to rejoice in all things (Philippians 4:4). My rejoicing doesn't transcend the news, but my rejoicing is a function that the news (good or bad) is not just news, but it is a statement of what has come to me from my personal Lord and Savior, Jesus Christ, who is full of grace, power, and truth.
Our culture is therapeutic. In a world where uninformed feeling reigns, I am learning that the Christian's "reasonableness" is needed by those around him or her (Philippians 4:5). This is a reasonable approach to living that arises when an awareness of the risen Lord is at hand.
I am learning that the key to functioning in a therapeutic culture in a pandemic is to reject the world's tools for coping–(binge-watching of Tiger King, anyone?), and to take my anxieties to prayer (Philippians 4:6). The hymn echoes, "O what peace we often forfeit, O what needless pain we bear, all because we do not carry everything to God in prayer."
Scientific innovation was once driven by the belief in a personal God. Today, many scientists have become unhinged from the engine of biblical theism and non-believers will ridicule Christians as being opposed to science. The scriptures teach me to seek out God's glory in the discovery of the order of God's world and how He governs it moment by moment as I and others create and harness God's designed potential. I observe the world and ask what God is doing and have been given the scriptures to understand some true things about what God is doing in the news I receive. Deism conflicts with the heart of biblical anthropology which teaches I am made to known and relate to a sovereign but personal God. I'm learning that my mind and heart are under assault (Philippians 4:7) as the world does not affirm my fundamental identity and opposes it both explicitly and implicitly (Romans 1:18-32). Deism leads to despair.
12 I know how to be brought low, and I know how to abound. In any and every circumstance, I have learned the secret of facing plenty and hunger, abundance and need. 13 I can do all things through him who strengthens me.

Philippians 4:12-13
Each day I check the City of Norman website Coronavirus update page. Some days I am brought low and feel needy, others I feel abundance. I had a thought as I checked the report…Each day I see either good news or bad news, but the blessing or the curse is seen in how I think about the news I received. If it's good and I'm a deist, I think, "O how fortunate." or "yippee" or "oh, that's good, but it could be better." If it's bad news and I'm a deist, I think, "Oh no!" or "We're all going to die." or, "meh, it could be worse, I guess." Darkness and unknown is my companion because there is no God acting in this world.
If I check the page and on that day, I'm a believer in God but a moralist, and it's good news, I have to conclude, "we are getting what we deserve. Yay us!" "I am so great and my country is so great and God has recognized that and we're getting what we have earned." If I am a moralist and we receive bad news, the weight of my failure can crush me. Only one who rejects moralism and has embraced the Christian teaching that sinners are reconciled to God through grace alone through faith alone in Christ alone (Romans 3:21-28) can face bad news or good news and truly do all things. I am learning that no matter the news, the best news determines how I respond. If it's bad news, it is not hopeless random and arbitrary news nor is it a curse upon me for messing up, but my conviction that I can know by the word of God the personal Lord Jesus who saved me by grace, then bad news is, no doubt (Philippians 4:12), a challenge for me from the hand of the gracious Lord. But also, the plenty or the good news days (Phillippians 4:12) come according to the purposes of the personal gracious redeemer. Christ truly strengthens his people (Philippians 4:13).
Moralistic, therapeutic, deism can do nothing in a pandemic. Only the church is built to rejoice always and do all things in a pandemic. You're invited to come and worship the risen Lord Jesus (full of grace, truth, and power) with Trinity Presbyterian Church of Norman this Sunday at 10:30. We'll be spending our last Sunday at the Family Life building at the corner of Comanche and Webster in downtown Norman. You are invited to worship, work, and witness with our church plant.