I. Natural Revelation
Internal: Every human being, male and female, is made in God's image. By God's design (by nature), every human has a consciousness of God. By extension, to know the truth about one's self is to begin to know the truth about God. For example, we discover that human beings are made and that God is the creator.
External: Human beings have the capacity to look beyond themselves and know true things about the heavens and earth around them. By making those observations, one can conclude true things about God. For example, we observe the power of weather phenomena or the massive size of our universe and rightly discover the truths regarding God's transcendence. Similarly, when we observe the intricate and beautiful design of basic building blocks of life like cells, atoms, and even the reliable patterns of subatomic particles. These elements demonstrate that they are perfectly designed by God to keep the systems of our bodies and the systems of the universe regularly functioning. Humans know God through these kinds of natural revelation: both "internal" and "external".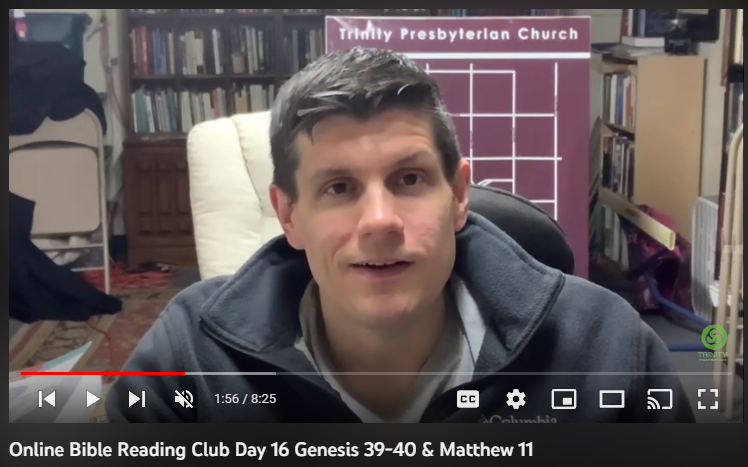 II. Supernatural Revelation
Natural revelation still works, but it does not work perfectly any longer. Because of sin humans are distorted in their reception of it. The message from God about himself to his creatures through natural revelation is limited and misinterpreted. Thankfully, there is another and clearer form of revelation: supernatural revelation. Whereas natural revelation is indirect, supernatural revelation is direct, clear, relational communication from God to humans and is covenantal in nature.
The Covenant of Works: An example of supernatural revelation in the earliest pages of Genesis is the face-to-face verbal revelation of the tasks that Adam and Eve were assigned and the terms they were required to follow if they were to move out of probation and move to glory where they would no longer be subject to the possibility of sin and death (Genesis 2). Reformed theologians have labeled this as the "Covenant of Works". This is the relationship that God established with all people through their representative Adam. The covenant of works is the foundation of how all people know God. God reveals in supernatural revelation that through Adam's one act of disobedience all people were made sinners (Romans 5:12, 19).
The Covenant of Grace: After the Fall into sin, God revealed to Adam, Eve, and Satan, that the Father and the Son, and the Holy Spirit were extending another covenant to some human beings. It is first referenced in Genesis 3:15 and is called the "Covenant of Grace" by reformed theologians. The substance of the covenant of grace is that God would through a "second Adam," bring a chosen people out of sin, misery, and death and into glorious face-to-face communion with Himself. This second Adam, who scripture reveals is Jesus, perfectly fulfilled in his life the covenant of works, summarized as all righteousness (Matthew 3:13-17).
All human beings relate to God through the covenant of works and therefore know his power and justice (Romans 1:20). Because of sin, this "Covenant of Works" knowledge of God caused Adam and Eve to run from God's supernatural revelation. In Genesis 3, Adam, who had become a sinner due to his disobedience, tells God that he heard him, yet he was ashamed and afraid so he hid. The knowledge of God for all people is clear, but as sinners relating to God under the Covenant of Works, we cannot bear to hear it and we suppress our knowledge of God (Romans 1:18). Because of sin, even after trusting Jesus, we may behave quite inconsistently with the covenant of grace. How often do we fall into understanding ourselves as more like servants in danger of being fired, rather than loved sons and daughters (see Galatians 4-5)?
We need to be reminded of God's grace every day! In the Covenant of Grace, God had eternally decreed to show another side of Himself that was not revealed in the Covenant of Works: his holy kind, gracious, patient, longsuffering love. His love (John 3:16) would only be partially known and enjoyed if He had not decreed to share it with His world through this second covenant. This Covenant of Grace is revealed by God in history and classified under two historical categories: old and new covenant.
Old and New Covenant: The old covenant began with Moses and Israel and extended to the coming of Christ. The new covenant was promised to Moses and Israel, but revealed in Christ and extends to the second coming of Christ and the eternal state. The Bible is organized into two sections, labeled "Old Testament" and "New Testament." Testament is simply another way of saying covenant. A covenant in Hebrew signified a one-sided promise concluded with a special religious sanction. A covenant is generally accompanied by documents that provide clarity about the terms. All of God's revelation through supernatural events and prophetic words is captured in the old and new testaments. His supernatural revelation centers on the realization of God's covenant of grace fulfilled in Jesus Christ. Natural revelation, therefore, is sufficient to reveal that God exists, but Supernatural revelation is required for us to know how we relate to God, by personal, perpetual, perfect obedience, either our own or by that of a substitute.
This is why God gave us scriptures in the old and new testaments. When a believer in Christ opens the Bible and reads and studies it, he or she is receiving supernatural revelation about his God and the glorious gifts he has been given through the covenant of grace. For a believer, the Bible is an interconnected revelation of 66 books culminating in Jesus Christ who reveals the glory of God in all grace and truth (John 1:14).
Revelation for Rest
Would you consider daily and consistently reading chunks of scripture over time in order to behold God's revelation of himself? As you do so, you will come to truly know God in a way that is not available merely through observing natural revelation. As you come to know God better, you will be changed. It is the supernatural revelation that transforms believers. The Holy Spirit works fruit in believers through this supernatural revelation. God is active today working through this supernatural revelation.
I am linking here to a daily Bible reading plan. I am linking also to a video series of commentaries I am filming relating to each day of the reading plan. Our Lord is the God of grace. May those help you rest in the grace of the Lord.
Warning: if you're feeling a low (or high) level of anxiety about whether you will be able to be faithful at reading the scriptures daily or consistently, that's not what we are doing here. Don't take unfiltered natural revelation and impute that to who God is and how he relates to you. God's supernatural revelation reveals that he relates to you according to grace in Christ. Therefore, disciplines like reading scripture are not performative. You are not being graded, judged, or evaluated by God on your religious discipline. In Christ, you are righteous in His sight! Bible reading is not in order to earn rest from God. Rather, Bible reading IS our rest. While every other voice in our world lays burdens upon us, Jesus says to his people,
Come to me, all who labor and are heavy laden, and I will give you rest. Take my yoke upon you, and learn from me, for I am gentle and lowly in heart, and you will find rest for your souls.

Matthew 11:28-29
If you are in the covenant of grace, God will shower you with gifts as you come to Him and learn from Him. Maybe this year or season, you will become more humble, more content, more loving, more faithful, more at peace, or more patient. God has many blessings stored up for his people and they are released through the life-giving communion we experience with Him. As you read through the Bible, you will see the gospel of Jesus Christ and be amazed that God has graciously made you a partaker of the blessings of the covenant of grace.
If you do not yet know God personally, but only generally through the covenant of works, you need to hear the gospel. All who believe in Jesus will be saved? Saved from what, exactly? Saved from the disaster that is coming to all those who live under the covenant of works without a mediator. But the good news is that Jesus came in history and fulfilled the covenant of works as a substitute for his people. He also paid the penalty demanded for breaking the covenant of works. All that we receive Jesus as Lord are justified and adopted and sanctified. Due to the covenant of grace being fulfilled by Christ and received by us, we are righteous in God's eyes. Life is fundamentally different. We no longer have to hide from God's revelation, but we can enjoy knowing Him!
Let us then with confidence draw near to the throne of grace, that we may receive mercy and find grace to help in time of need.

Hebrews 4:16
Due to the grace of Christ, believers have every right to believe that we will find mercy and grace to meet our needs at every stage and station. The greatest need of every person, of course, is the restoration of our relationship with God our creator. In the covenant of grace revealed in God's supernatural revelation. the Bible, we see that, unlike all other religions, the burden does not fall on humans to repair our position. We do not earn good standing by heroic moral or religious activity, we receive unmerited love and favor because God chose to love us and forgive us and relate to us with grace. This good news is available to all who have ears to hear it.
If you are looking for a church that is Covenantal, we invite you to join us at Trinity Presbyterian Church. We meet for corporate worship each Sunday at 10:30 am at the Wesley Building, 428 W. Lindsey in Norman, OK