On January 3, 2021, our church studied the first verse of Paul's Epistle to the Romans. We were struck by the ten word introduction of himself to the church in Rome. Paul identifies himself by three parallel statements: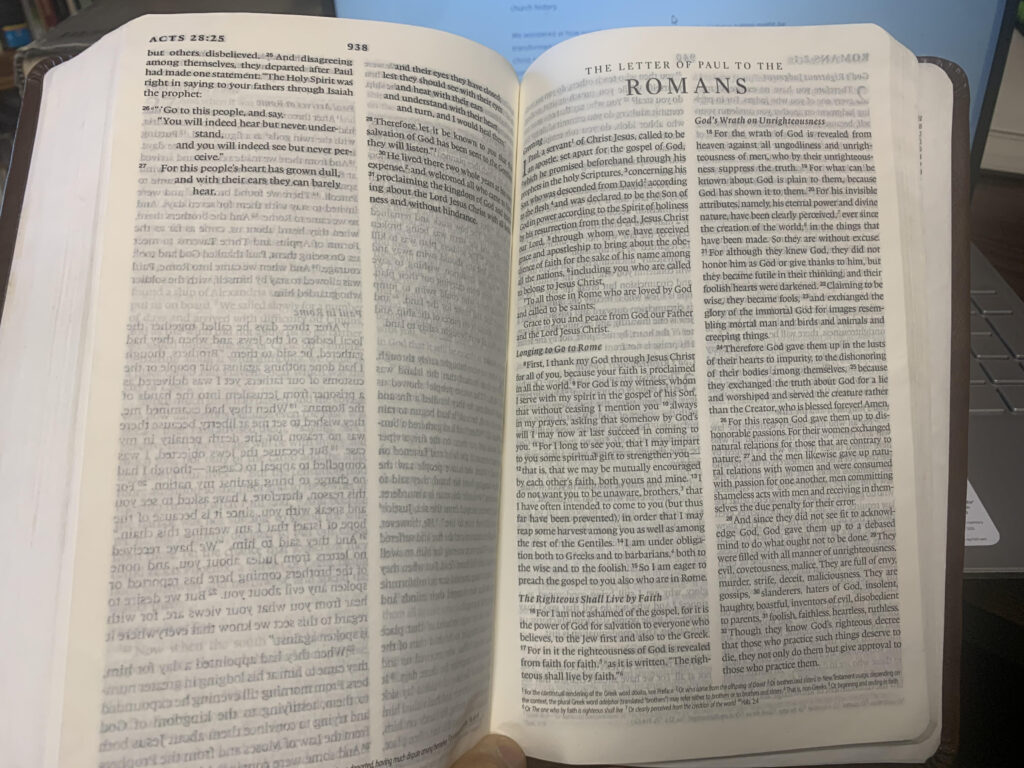 Servant of Christ Jesus
Called to be an Apostle
Set apart for the gospel of God.
We discussed the tragedy of the Western world in the 21st century and how very few people have a handle on who they are as Paul did.
We discussed the multi-faceted impact that his letter to the Romans has had throughout church history.
We wondered at how ourselves, our church, our community, and our nation might be transformed through a people who studied this letter and were renewed after the image of Christ by the Spirit and grasped a clearer perception of our master, our calling, and our purpose.
The world does not want Christians to know these things. It is a danger to the way things are. But are the way things are really that great? I believe we were designed to inhabit a better realm and to know and serve the glorious Lord and Savior Jesus Christ.
Join us in person on Sundays beginning at 10:30 located at the OU Wesley (428 W. Lindsey) to go on a journey with us, or follow along with us online here. Please invite a friend to come with you.
If you had 10-15 words to describe your identity, calling, and purpose, and introduce yourself to a church you didn't know, what would you say? Who are you? Please comment below.