At our church, we sing time-tested hymns. A good hymn should summarize the mighty attributes, works, and names of God and center upon the person and work of Jesus Christ in the gospel, including what the Trinity purposed for him to do, what he did 2000 years ago from his incarnation to his resurrection, what is doing now in his heavenly reign, and what he guarantees he will do in the future when he returns to consummate every covenant promise.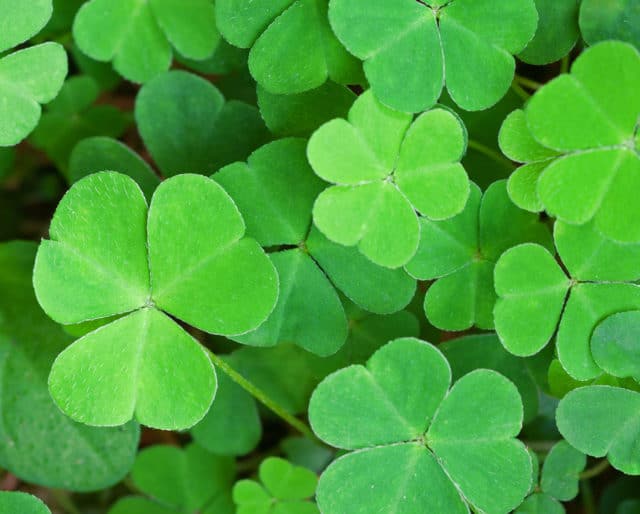 These hymns are mighty instruments by which the Holy Spirit teaches our souls, our families, and our church. Some of the hymns we sing have come across millions and millions of lips. Some of them have been sung by the saints in our church probably thousands of times throughout the course of their lives. They are time-tested and extraordinarily valuable. At Trinity Presbyterian Church of Norman, we rejoice in these majestic gifts from heaven! No doubt, Be Thou my Vision, is one such gift.
One very interesting fact of the history of Be Thou my Vision is that the wonderful melody which accompanies the lyrics below is named Slane. Slane was composed by an unnamed composer whose aim was to memorialize a hill named Slane in Ireland where Patrick made a stand for Christ. Born in England, Patrick had become a slave at age 16 being sold to masters in Ireland. After becoming a Christian and freed from slavery, God called Patrick to go to Ireland and be a missionary to the nation which took his freedom.
The story of Slane goes that on Easter Sunday 433, Patrick's local Irish king issued a decree in order to honor his Druid gods. The decree was that no one was allowed to light a candle or flame. Patrick knew it was not right or safe to honor any false deity. Therefore, early that morning, in order to both defy the king's honor of false gods and to honor Jesus, Patrick climbed to the tallest position in view of the king's castle, named Slane hill, and lit a bonfire. Patrick's defiance demonstrated to all those who woke up that morning that there is one true and living God and his name is Jesus Christ. We should glory in Christ alone.
Years later the wonderful poem, Be Thou my Vision, would be matched up to Slane. This is the beloved hymn that we sing quite often and which we will be singing this Sunday in our church. When we sing it, we are rehearsing the same glorious vision of Christ that we share with those who admired Patrick's stand on Slane hill. We also rejoice in the mighty ways that God has worked in men and women like Patrick who without shrinking back faced antagonism toward Christ's gospel mission.
Notice, we do not recognize Patrick as "Saint Patrick." We believe that scripture clearly teaches that all believers, being united to Christ, are properly called saints. Saints then are not the "special forces" of the church, but saints are the ordinary believers. The final verdict about what God or man will say about any believer will not be based upon heroic deeds done by men, but strictly on account of the righteousness of Christ imputed to us and received by faith alone (Romans 1:16-17; 3:21-26).
See verse 4 of the hymn's lyrics below, "Riches I heed not, nor man's empty praise; Thou mine inheritance, now and always." When we walk not according to faith, the curses of men tend to paralyze us while the praises of men tend to animate us. Without this vision of being justified by faith in Christ, we easily become beastly approval-seeking circus animals performing for our audience. The hymn reminds us of the vanity of what others (except God) say about us and calls for repentance from the fear of man.
Be Thou my Vision will illustrate the message this Sunday from Romans 8:33-34- "Who shall lay a charge upon God's elect?" Patrick would gladly lay that saint moniker at the feet of his savior because his vision was Christ. When we live in view of the Lord Jesus, we can be unhindered from glorifying Him. Perhaps, God may call you to light a great fire on a hill for him today.
1 Be Thou my vision, O Lord of my heart;
naught be all else to me, save that thou art –
thou my best thought, by day or by night,
waking or sleeping, thy presence my light.
2 Be thou my wisdom, and thou my true word;
I ever with thee and thou with me, Lord;
thou my great Father, I thy true son;
thou in me dwelling, and I with thee one.
3 Be thou my battle shield, sword for my fight;
be thou my dignity, thou my delight,
thou my soul's shelter, thou my high tow'r;
raise thou me heav'n-ward, O Pow'r of my pow'r.
4 Riches I heed not, nor man's empty praise,
thou mine inheritance, now and always:
thou and thou only, first in my heart,
High King of Heaven, my treasure thou art.
5 High King of heaven, my victory won,
may I reach heaven's joys, O bright heav'n's Sun!
Heart of my own heart, whatever befall,
still be my vision, O Ruler of all.
We welcome you to worship God with us this Sunday and each and every Lord's Day. We are meeting at 10:30 at the Wesley building, 428 W. Lindsey right on the OU Campus. Plenty of convenient parking is available in the lot next to the building off Elm. You can also catch a replay of the services on Youtube and hear audio sermons on our website. You can find our app in the app store of your device by searching, "A church for Norman."