Each Lord's Day, we gather for corporate worship. This is a high point of the week. God dispenses grace that nourishes and builds his people. One of the ways Trinity Presbyterian experiences the grace of God is that our liturgy includes a string of God's word read/corporate confession of sin/private confession of sin/words of assurance.
In this season, we have been reading the psalms and letting that guide our confession praying. It is a great model for how believers' bible reading/meditation and prayers should seamlessly integrate with one another.
This week, we will read portions of Psalm 37. Jesus quotes the line about the meek inheriting the earth in the opening words of the sermon on the mount but does not at that time elaborate on meekness. Thankfully, Jesus and his readers were informed about meekness from numerous places in scripture, particularly this psalm. Below is the corporate prayer we will pray on Sunday. As we will do on Sunday, I'd encourage you to practice by taking 2-3 minutes of silent prayer (after praying this model prayer) confessing your particular sins to God.
Righteous Judge of All the Earth and our Heavenly Father, we listen to the wisdom of David on the blessedness of the meek. We repent of our envying and fussing over the apparent and momentary prosperity of evildoers. In wrapping our hearts up in an unbelieving lust for power and control, we have forfeited the apprehension of your peace. We repent of not paying mind to our unfading and unwithering hope in the gospel of our Lord Jesus Christ. We have withered under this faithlessness. Our foolish desires have caused confusion and disorder in our mind, body, soul, and strength. Might you grant that we may gain a heart of wisdom and trust wholly in you to the degree that our delight in You would be such that our desires and our hearts are yours. Grant that we may be conformed hereafter more and more to the meekness and blessedness of Christ. Grant that we may have the strength to lead with humility and weakness. May we never be seen as bullies who must subdue others with our strength, but trust in the Lord as our fortress and defender. In the name of Jesus Christ thy Son we pray. Amen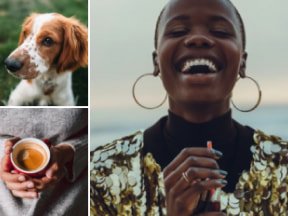 Join us for worship this Sunday morning, 10:30 am, at the Wesley, 428 W. Lindsey. Bring a friend. And may God make Norman a city of meekness!