Michael Horton is a Christian author, speaker, professor, theologian. He has been a blessing to me and thousands of Christians all over the world. I became aware of him (22 years ago) when my RUF campus minister, Rev. David Rea, handed me a copy of the book, Putting Amazing back into Grace. I have been blessed to benefit from his White Horse Inn, Core Christianity, and Modern Reformation and to even have Mike be my professor for a seminary class at Reformed Theological Seminary. Mike's enthusiasm for reformed biblical theology has been instrumental and inspiring in the crafting of Trinity Presbyterian Church's reformed philosophy of ministry. Below is a note from Mike Horton to his Christian brothers and sisters.
On February 7 I was admitted to the hospital with difficulty breathing. At first, they thought it was covid and pneumonia, but after three negative tests, they ran an angiogram and realized a heart valve had "blown apart," as they put it. Blood was backing up into my lungs, so they intubated me and performed open-heart surgery soon thereafter. The whole team was fantastic, and they are surprised at how quickly I am recovering.

I actually feel a lot better than I have for months in the sense of being able to think and breathe clearly. It will take a while to recover completely, but I am grateful to the Lord not only for extending my life but for many things I have taken for granted. Lisa and I appreciate so much the prayers of the saints through which our Triune God has so generously sustained me. I look forward to being back in the saddle as soon as possible.

In Christ,

Mike Horton
Please join with me in rejoicing that God has spared Mike from a nearly fatal catastrophe. Also please join me in praying that God would enable Mike to be able to faithfully steward each new day that our Lord has granted him so that he can bless the church and the world for the glory and enjoyment of our God. And may God grant Mike's prayers for a "modern reformation." May many more reformed presbyterian churches be planted and souls saved and saints built up as fruit of Mike's ministry. You can click on the links above to hear the story of the book that nurtured my love for reformed biblical theology 22 years and see other resources from Mike.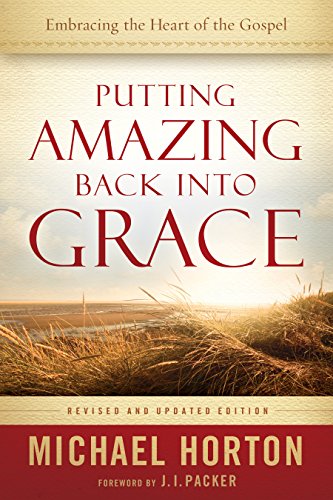 For from him and through him and to him are all things. To him be glory forever. Amen.

Romans 11:36