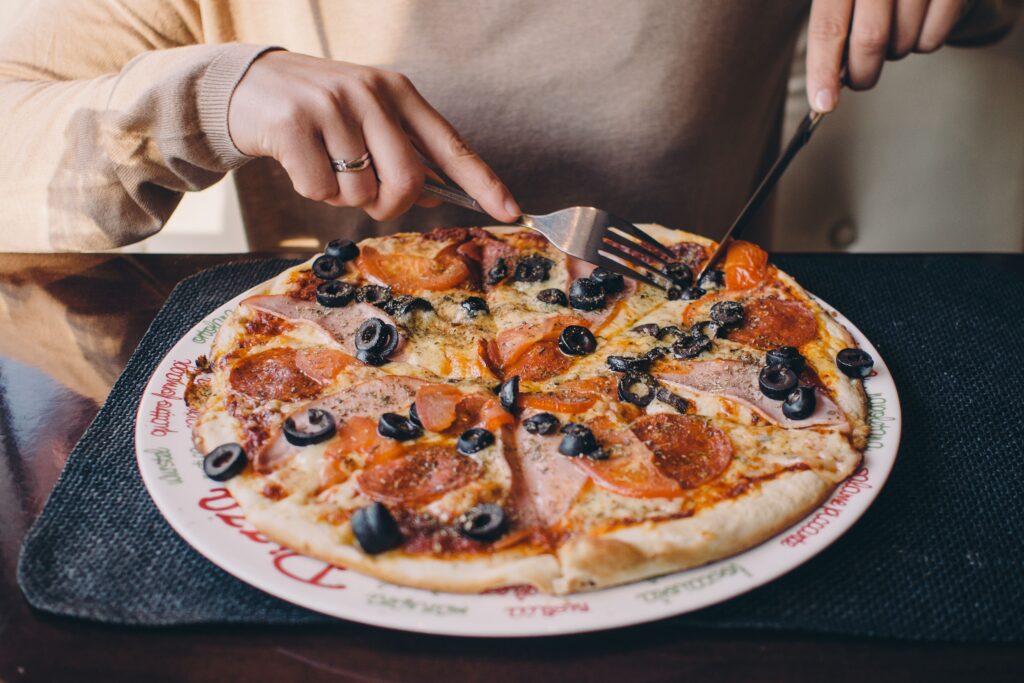 In John 6:1-21, notice how popular Jesus was, "a large crowd was following him. (v1)" Why? They saw what he did for the sick. He would become even more popular in these verses because of what I like to call the caterer miralce. Jesus could be the ultimate caterer and that is what we often the role we wish he would play for us–caterer, rather than King. Read along with me in John 6:1-21.
The tension of this text occurs when Jesus desires to provide food for the crowd and asks Philip to see what he would say. Philip replied that the crowds are so large that 200 days' wages would not buy enough bread for the crowd. Philip sees no path to provide for the crowds' appetite.
Then Peter's brother, Andrew, assessed the situation and remarks, the only food we have access to right now is this little kid's lunch: five barley loaves and two fish, but "what are they for so many? (v9)"
In v10, Jesus doesn't reveal what he will do (you probably can guess his plan involved catering because this is one of the most famous miracles!). Nonetheless, Jesus instructed the disciples to seat the crowds. They estimate that they seated 5000 men! Then Jesus took the boy's bread and fish and prayed and then distributed them to those seated. The miracle is that everyone had as much as they wanted (v11). Astonishingly, there remained substantial leftovers! The math does not add up. The people were astonished and said, "Surely this is the Prophet who is to come into the world! (v14)." They tried to force him to become their king and rule over them, assuming that if he could miraculously feed them, then defending them from the Roman armies would be no problem. they wanted to make the caterer the king!
What is hilarious is that Jesus' walking on water (immediately after this meal) is somewhat overshadowed by this feeding of the 5000. The crowds were right. There is no one that is more qualified to be their king than Jesus. He is the true descendant of Judah (Gen 49). He was the Prophet like Moses (Deuteronomy 18). Moses had prayed and manna rained down from heaven to feed them daily. But the bread which Moses mediated in their ancient history was now received directly from Jesus' hand. The waters that flowed from the rock that Moses struck….Jesus was standing upon those waters (v19).
Later in the gospels, Jesus would accuse Peter of being possessed by Satan. Why? When Jesus predicted his crucifixion, Peter attempted to forbid him from the cross. The people who wanted to make the caterer the king wanted Jesus then and there to take up his reign of power, but what we actually needed was his kingly reign of passive obedience, taking up his cross and giving his life in our place to save us from hell. May we never forget that a caterer without a cross is not a fit king for sinners. Is the focus of our devotional life the cross? Paul said to the Corinthians, "I resolved to know nothing among you but Christ and him crucified."
Christ is our beautiful king. Every time I see King George in Hamilton with his crown, robe, and powdered wig, I chuckle that colorful robes, scepters, and crowns are the image of a king's gear. Jesus, the true king, prior to the throne, went naked with no weapon in his hand, and a crown made of thorns jammed into his skull. He bled and choked to death on a cross. He not only had the power to be king but also the wisdom to forego taking his throne until his ascension post-death and resurrection. The focus of John's gospel is that only faith in this king will bring one to eternal life. Our focus of Jesus as our king now is "not the crown he giveth, but on his pierced hand."
We hope this has encouraged you. The above is an example of one of our devotionals. We are intentionally Christ-centered and focus on how Jesus is our King/Prophet/Priest as our Redeemer. If you'd like more solid, biblical reformed preaching/teaching, join us on Sundays at 10:30 AM at OU Wesley, 428 Lindsey, Norman, OK. Invite family and friends to join you. If you'd like to sign up for our daily devotional, email us at admin@trinitynorman.com. For more info, you can follow our page on facebook or subscribe to our pastor's youtube channel here.